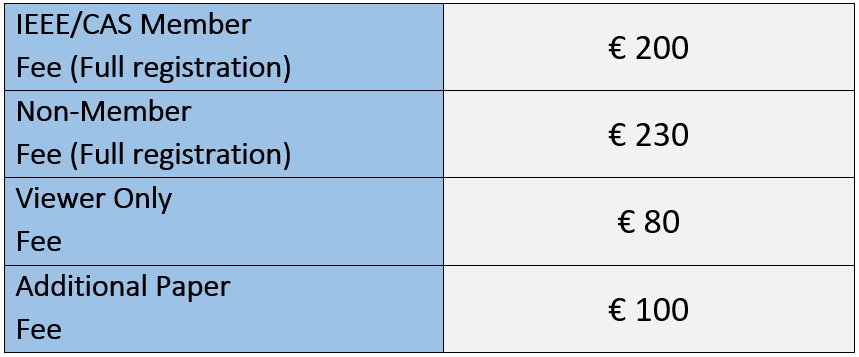 For authors: Each paper must be covered by a FULL registration fee, additional paper : € 100
GENERAL TERMS AND CONDITIONS
By registering for the NEWCAS 2021 Conference, you agree to be bound by the terms and conditions set out below.
AUDIO AND VIDEO RECORDING:
Audio and video recording is strictly not permitted during the Conference.
DISCLAIMER:
You agree that University of Toulon is not liable to you for any loss, damage, injury or any incidental, indirect, special, consequential or economic loss or damage (including loss of opportunity, exemplary or punitive damages).
PRIVACY AND INTELLECTUAL PROPERTY:
You acknowledge and agree that, in respect of your attendance at the NEWCAS 2021 Conference:
You may be photographed, filmed or recorded.
University of Toulon can use and disclose your name and image in any material in connection with the Conference.
MEANS OF PAYMENT
By credit card
By bank transfer