1. How to attend NEWCAS conference?
Step 1 : On NEWCAS website, clic on the link corresponding to the day and the session you want to attend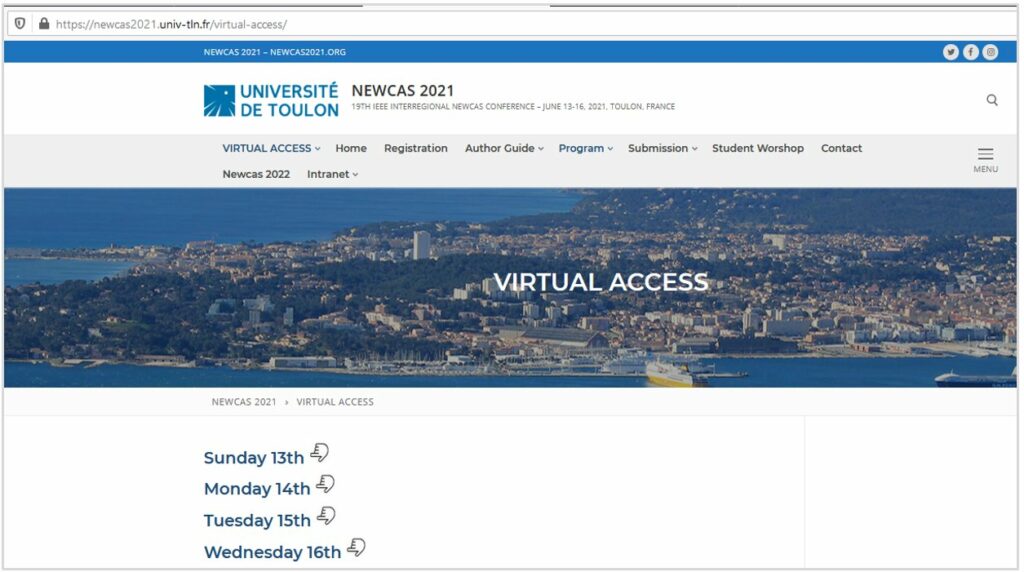 Step 2: Depending on your computer configuration
a) If Zoom Client is installed on your computer, you can click :
>> i) either on the proposed dialog box "Open link",
>> ii) or click on "Launch Meeting" in your browser.
b) If Zoom Client is not installed on your computer, you can click on « Don't have Zoom Client intalled ? Download Now »
c) If you do not usually use Zoom, you can access the conference session by clicking on « Join from your Browser ».
Step 3: Enter the secret code send by e-mail and "Join the meeting"
We now wish you a very nice virtual conference!
How to ask questions to a lecturer during a session?
Once connected to the virtual event, you will have the opportunity to ask questions to the speakers. In order to facilitate the flow of questions and answers, we encourage you to write your questions in Zoom Chat either during the oral presentation or immediately after. Then, the session chairman will have the role of distributing the floor to the different listeners according to the time available.
If you are invited to speak, you will have to turn on you microphone.
Once the question has been asked, please switch off your microphone to avoid listening disturbance. Many thanks for your understanding.
---
You can also visit the zoom meeting webpage guide

here